NES Staff Awarded for Pollinator Garden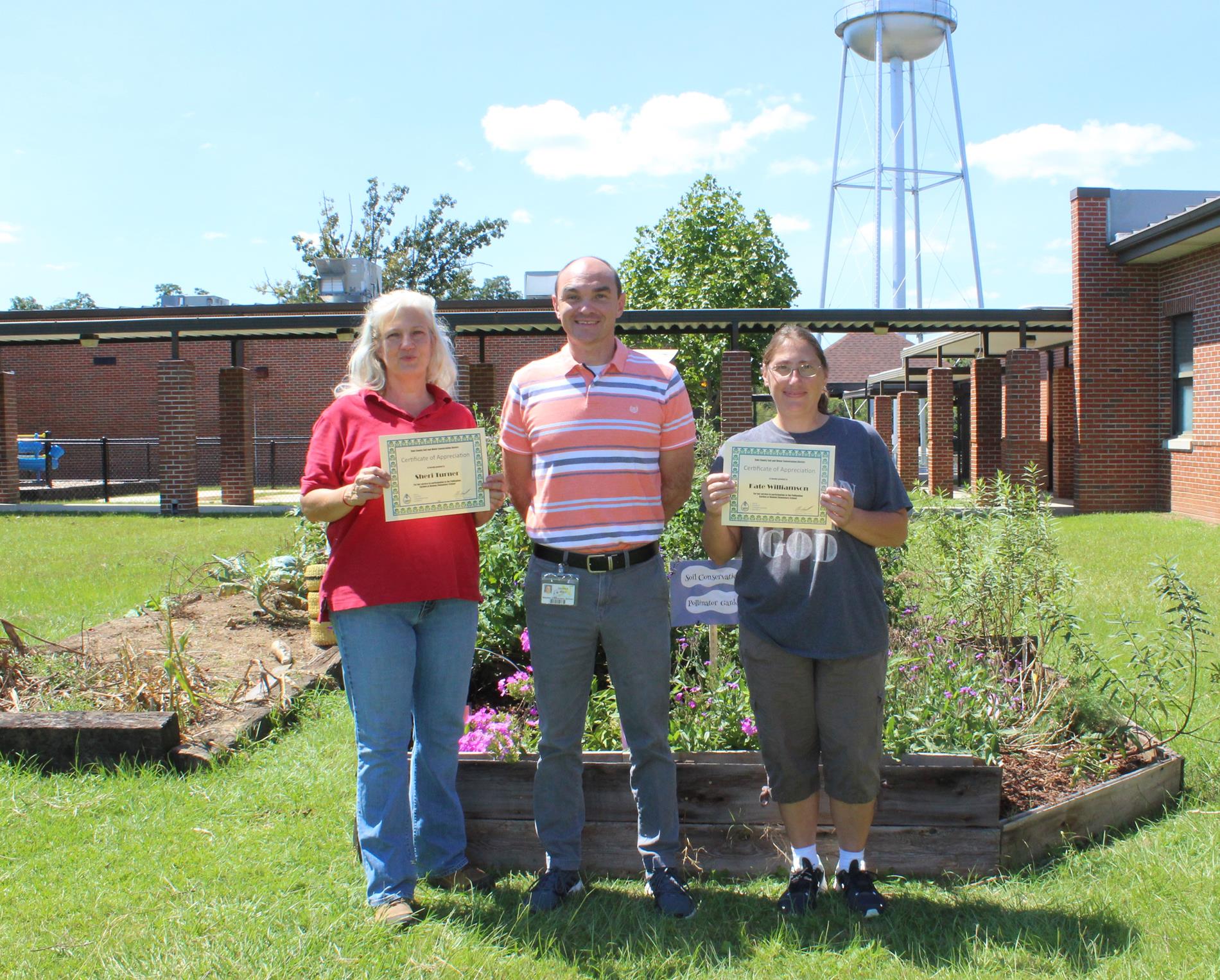 ---
Newton Elementary School (NES) was recognized by the Dale County Soil and Water Conservation District (DCSWCD) on Friday, September 10th for participation in the Pollinator Garden Project. This was the culmination of a yearlong project.
When Mr. Greg Childree of DCSWCD presented the project to Mr. Patrick Reed, Principal of NES, and Mrs. Sheri Turner, they saw it as an opportunity to enhance our students' learning experience by offering them an introduction to horticulture as well as agriculture. This project helped further our students' education on the importance of providing space and/or a habitat for pollinating insects and how they affect our ecosystem. The students were able to participate in this project by preparing the garden beds, gathering resources to create rich soil, plant, weed, and identify species of plants and insects. Mrs. Kate Williamson and Mrs. Sheri Turner constructed the garden from reclaimed wood made available during an improvement project on campus.
WE here at NES would like to thank Mr. Greg Childree for all his advice, patience, and donation of a hand built butterfly house. We would also like to thank DCSWCD for providing mushroom compost, plants, and a watering system.